April 20th, 2007 by Steve
This article describes a quick way to create graffiti on a brick wall using Photoshop. If you are going to use text, you may want to use a font that resembles graffiti. Several free ones can be found on dafont.com. For best results, choose one that is somewhat thick.
Start a new document, with a background 50% gray (or whatever color you want your brick wall to be) in color. Add another layer and write your text (in the example I used a font size of 60 px) or draw your artwork in black.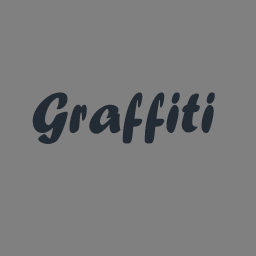 Next up, 4 layer styles. First, add a gradient overlay (blend mode normal). The one in the example is the preset Yellow, Violet set at an angle of 97.
Second style – add a black 2 pixel stroke (position=outside). You'll have something like this: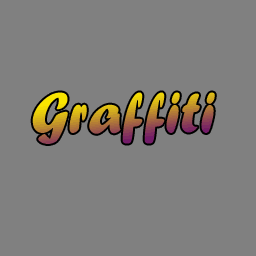 Third style – add an outer glow (default light color or white): Under elements, size set at 8px, Under quality, range set at 10%. Blend mode is normal. Depending on you font size, you may want to try other values.
The fourth style in inner shadow. Blend mode should be set to difference, the angle around -72 degrees, with global light checked. Set distance to 2px, and size to 3px. You'll have something like this: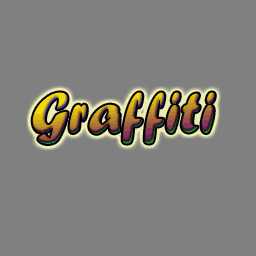 If you want to try other gradient overlays, now is the time. Once you like the way your creation looks, make a blank layer and merge it with the layer you just created the artwork on. This flattens the styles. (I sprayed a little faded brush around for the heck of it)
With the new layer selected, find filter-texture-texturizer in the menu. Set the texture for brick, 175%, relief at 6 and click OK.
Click the first layer (50% gray) and go to the texturizer again, but this time change the relief to 8.


You're done!
Posted in | 15 Comments »